We hope you all had an amazing Halloween weekend, although it may have felt a little different this year due to local and national restrictions due to the pandemic, that doesn't mean you can't have fun!
Many of our children took part in spooky Halloween inspired activities with their families and shared with us their scary creations. Our talented children took part in a Halloween competition where they were tasked to carve a pumpkin and customise it as they wished, the completed pumpkins were then judged during a Halloween Zoom party with all the contestants.
See the amazing entries below: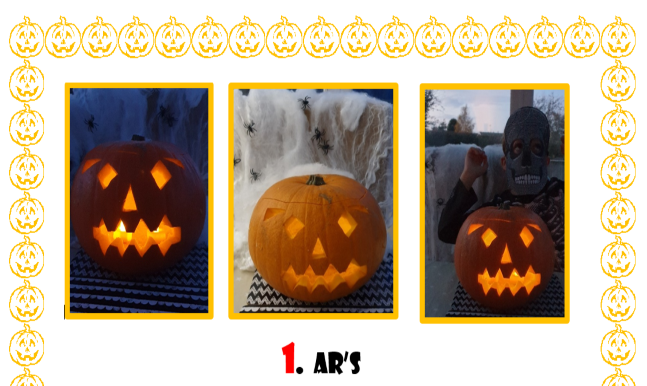 AR carved three spooky pumpkins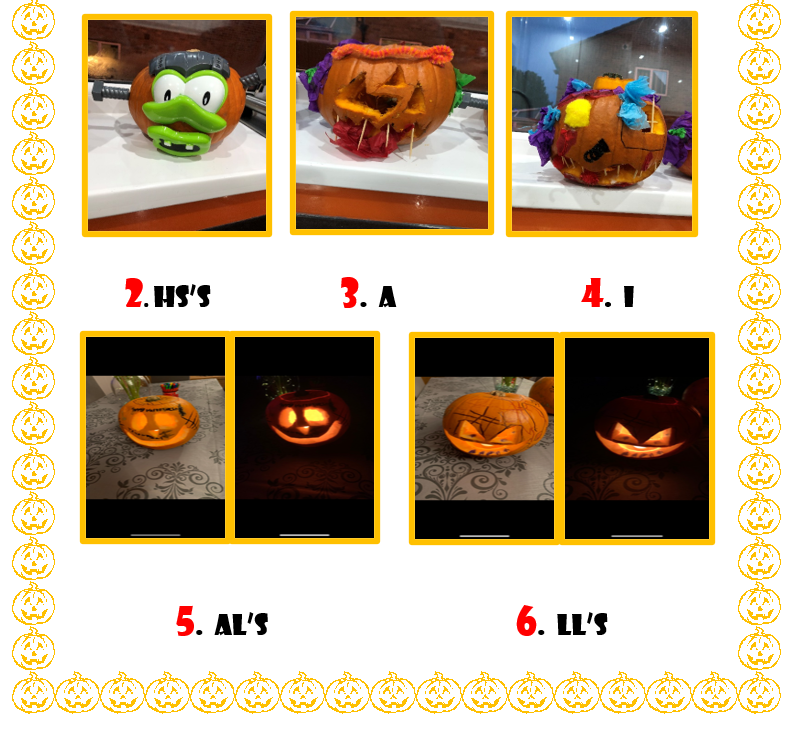 HS, A, I, AL, LL, creepy submissions for the competion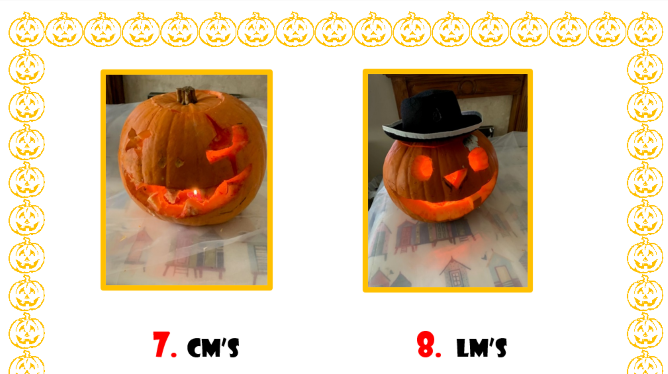 CM and LM's scary submissions for the competition
The children enjoyed an interactive Halloween Zoom party where everyone dressed up in their creepy costumes, channelling their favourite character for the evening. During the Halloween Zoom party, the children had to vote which pumpkin should win the pumpkin carving competition. Can you guess who they chose as their winner?
After some deliberation, they chose number eight as their winner, well done to LM for carving the winning pumpkin! From everyone here at Capstone, we want to say well done to all the children and families who took part in the competition and the Halloween Zoom party, we hope you had a great time!
We would love to see the creative ways you celebrated Halloween this year, if you would like to share your updates with us, you can contact us here.